Understanding the different elements of the STC brand in Saudi Arabia
23-05-10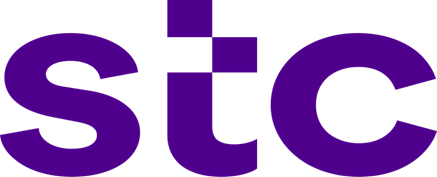 In the Kingdom of Saudi Arabia, the STC brand is one of the largest and most recognized telecommunications companies. As a business, STC has built a strong reputation for providing reliable and innovative solutions to customers across the region. However, as a brand, STC's value extends beyond its products and services - it is also a valuable trademark.
A trademark is a legal protection granted to a business for its unique name, logo, slogan, or other identifying elements that distinguish its products or services from its competitors. Trademarks are important because they help businesses to build brand recognition and loyalty, which can lead increased sales and revenue. For STC, its trademarked elements include its name, logo, slogan, color scheme, and even a sound mark.
Here are some of the key elements that make up the STC brand in KSA:
Brand Name:

STC stands for Saudi Telecom Company, which is the official company name. The brand name is short, easy to remember, and reflects the company's core business.

Logo:

The STC logo consists of a blue, stylized globe with a white line running through it. The logo represents the company's global reach and commitment to providing connectivity to customers around the world.

Slogan:

STC's slogan is "Live More with STC," which emphasizes the company's commitment to providing its customers with the means to enhance their lives and experiences through the use of its telecommunications services. The slogan suggests that STC's products and services can help customers to be more connected, productive, and entertained and that the company is dedicated to making their lives easier and more fulfilling. It also implies that STC is more than just a telecommunications provider; it is a partner in helping customers to achieve their goals and aspirations.

Services:

STC offers a wide range of services, including mobile and fixed-line telephony, internet and data services, and other digital solutions such as cloud computing, cybersecurity, and IoT (Internet of Things) solutions.

Customer Focus:

STC places a strong emphasis on customer service and satisfaction. The company offers 24/7 customer support through various channels, including phone, email, and social media, and has won several awards for its customer service excellence.
Protecting these elements through trademark law is crucial for maintaining distinctive brands, preventing competitors from using similar marks, and providing legal protection to the brand owner. But how can a company like STC ensure that its trademark is protected and managed effectively?
This is where Easy Trademarks, a leading intellectual property (IP) firm, can help. Easy Trademarks specializes in helping businesses protect their IP assets, including trademarks, patents, and copyrights. By working with Easy Trademarks, STC can benefit from their expertise and experience in trademark law, and their knowledge of the legal system in KSA.
Easy Trademarks can assist STC in several ways:
Trademark registration:

Easy Trademarks can help STC register their trademarks with the relevant authorities in KSA, ensuring they are protected under the law. This includes conducting trademark searches to ensure that the brand's elements are not already registered or used by others.

Trademark monitoring:

Easy Trademarks can monitor STC's trademarks for any potential infringements or unauthorized use, allowing the brand owner to take action quickly and effectively.

Trademark enforcement:

Easy Trademarks can help STC enforce their trademark rights through legal action, such as sending cease-and-desist letters or filing lawsuits against infringers.

Trademark management:

Easy Trademarks can also provide ongoing management of STC's trademark portfolio, ensuring that their trademarks are up-to-date, renewed, and protected in all relevant jurisdictions.
In addition to these services, Easy Trademarks can provide valuable advice and guidance on trademark strategy, such as how to maximize the value of the brand's elements and expand the brand into new markets.
In conclusion, trademark protection is crucial for any business, particularly in today's global and competitive marketplace. By working with a reputable and experienced IP law firm like Easy Trademarks, businesses like STC can ensure that their trademarks are protected, managed effectively, and used to their full potential. Also, understanding the different elements of the STC brand as trademarks helps to highlight the importance of brand recognition and protection in today's competition in the marketplace. As STC continues to innovate and expand its business, its trademarked elements will remain an essential part of its identity and success.