The Huda Beauty Brand
23-05-10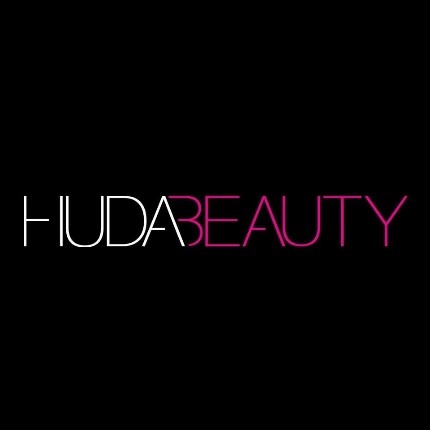 Huda Beauty the brand:
Huda Beauty is a flourishing cosmetics company founded in 2013. The brand found its initial success selling false eyelashes in Dubai in 2011. This line of lashes was released in the United States in 2015 and found further success after it was reported that the Kardashian sisters were using Huda lashes. The beauty brand expanded its product lines to include a foundation for diverse skin tones, lipstick collections, highlighters, and contour products. It has since added fragrances and skincare to its growing list of offerings.
Huda Kattan the brand leader:
The founder and CEO of Huda Beauty, Huda Kattan, is an Iraqi American who backs her political beliefs with philanthropic donations. Under her guidance, the cosmetics company has contributed money to causes like the NAACP, Doctors Without Borders, and COVID relief in India. She also writes and speaks extensively on the effects of toxic beauty standards.
The inception of the Huda Beauty brand:
Huda Kattan began her career in the beauty industry as a makeup artist, working with clients such as Eva Longoria and Nicole Richie and posting videos to her YouTube channel, Huda Beauty, with tips and advice on makeup application. She founded the cosmetics company with $6,000 borrowed from her sister and has grown it to a point where it is a brand worth more than 1 billion dollars.
Some of the brand hardships and how they overcame and succeeded in a highly growing trademark:
Trademark infringement accusation against Huda Beauty
Huda Beauty did not achieve its success without its share of controversy. The company was criticized in 2017 for possibly copying a diverse range of foundation colors from Fenty Beauty. However, these allegations were disproved after very loyal brand customers proved that Huda had been working on her Faux Filter brand, which emphasizes the importance of inclusion by providing up to 30 shades of color for foundation. The lack of foundation shades available to women, and with her business savvy demeanor, Huda Beauty had her eye on the inclusion market for a long time and started her foundation in 2013. Further complicating the situation is the trademark used by both Huda and Fenty to market their diversity and inclusion lines whereby Huda's is Faux Filter, and Fenty's is Pro Filt'r, which led more Fenty fans to accuse Huda of copying Rihanna.
"Huda Kattan is a true leader, she has innovated, transformed, and changed the lives of many ".
Huda however is a true leader and innovator before any such infringement accusations, she wrote that "The foundation [Pro Filt'r is] good, and I have so much respect for the effort she put into her killer shade range." After the accusations, Huda told bloggers "I think every creator of products out there has their own goal. Sometimes [two brands] can have similarities, but truly, it comes down to the actual finish and use of the product. There are usually more differences than similarities [between products], and there is always a different audience for each!"
"Huda Beauty lost the case in the opposition proceeding due to a lack of registration and lack of fame in Japan".
Her dedication to diversity and inclusion, ability to be frugal and impactful and ability to build, grow and lead a business is inspiring. There are so many matters and points to commend her and her team on, however, in our strive for perfection, we would like her to pay as much attention to her intellectual property as her operations. She has not invested any stakes in protecting her trademark internationally, which will lead to some unnecessary legal issues and loss of market due to increased counterfeiting. Kattan has been very frugal, which is understandable, but not investing in trademark protection may be detrimental during market shifts. Huda can and should be using intellectual property in a strategically beneficial way to ensure longevity, impact, and cross-commercialization to leverage her awesome brand. An example of a recent legal issue happened in 2021 when a lack of registration in Japan led to a trademark filing by a Chinese company in Japan.
A simple and effective trademark protection could have avoided this issue. These issues can easily be avoided with a proper intellectual property strategy and budget for intellectual property in general and trademarks in particular.
We are looking forward to sharing Huda's journey one day as her brand is truly aspirational
Huda Beauty and Huda Kattan continue to be leaders in the cosmetics and the beauty industry, expanding both product lines and influence and acting as role models for all Women owned and operated businesses such as @easy trademarks. We are looking forward to having the opportunity to work with Huda soon.
easytrademarks
Empowering Innovation