The Entrepreneurial success of Disney - How Copyrights and trademarks turned into Billions of Dollars?
23-05-10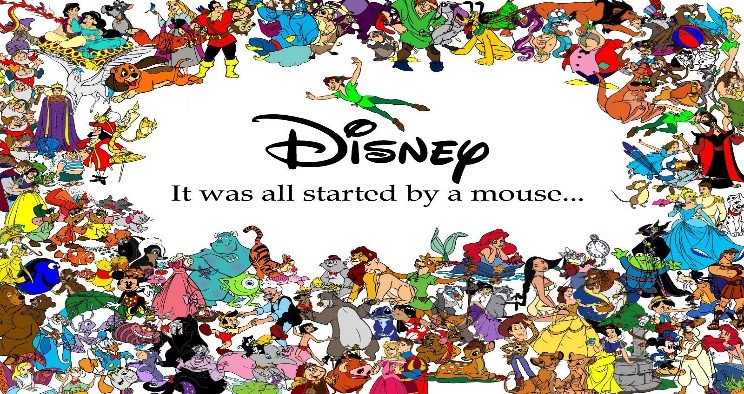 The Entrepreneurial Success of Disney – How Copyrights and trademarks turned into Billions of Dollars?
The Walt Disney Company has multiple copyrights which will enter the public domain within the coming years. In this article, we will take a look at the value of Walt Disney and the key drivers of trademarks, brands, and copyrights, and then we will discuss how Mickey Mouse impacted the duration of copyright protection, the Intellectual property strategy Disney is following to extend these rights, What Walt Disney Can Teach Every Entrepreneur and finally we will discuss strategies Startups can take to utilize expired copyrights.
Key points that we will cover include:
The latest updates on Disney profits in the Financial Market

The value of the Disney copyright and its impact on shareholders and financial position

Mickey Mouse is a key asset and has a protection

status.

The Importance of intellectual property to every entrepreneur

What is the strategy at Disney to extend their IP rights?

Make yourself familiar with Metaverse as an

entrepreneur.

What you can learn as an entrepreneur from Walt Disney

How Startups can use Disney characters? which have entered the public domain

Which Disney characters will enter the public domain over the next decade?
Disney Intellectual Property and Corporate Value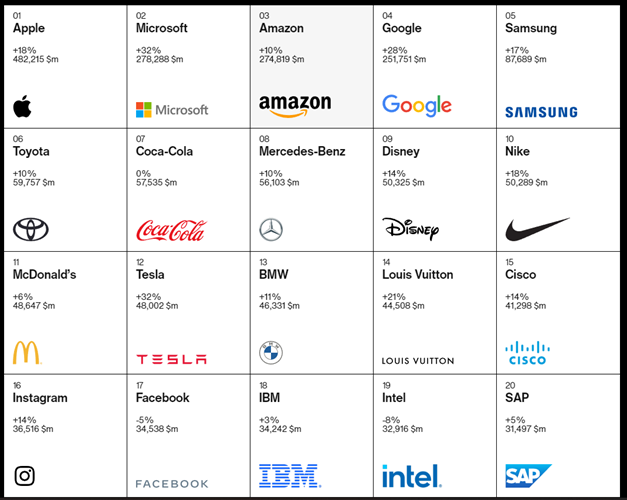 As of January 2023, The Walt Disney Company had a market cap of $181.26 Billion. This makes Walt Disney the world's 56th most valuable company by market cap according to the Wall Street Journal. The market capitalization, generally called a market cap, is the total market value of a publicly traded company's outstanding shares and is commonly used to measure how much a company is worth.
Total Disney assets were USD 200 billion, with intellectual property assets making up 10% of this value, around USD 20 billion, mainly covering the capitalized license agreements. While this is the value reflected on the balance sheet, the true value of the Disney brand and the Disney copyright is more than double that amount as published by Interbrand. Disney was ranked number 9 in the best global brands survey at a brand value of USD 50 billion. As an entrepreneur, you are aware that all these numbers would not exist without intellectual property rights. So much time, money, and effort are spent by your legal team to create and protect Strong Trademarks that are key for the Growth of Corporate Brand value. Providing a strong brand value will assist you as a CEO to increase your budget and get an active role in expanding the brands of your company. Rather than your role being reactive, an entrepreneur with a clear understanding of IP and the strategic impact of IP your role will be more efficient and will be key to driving other strategic initiatives.
Trademark and Copyright Law in the USA a look at History:
Intellectual property law is always subject to several updates and changes, as it is a relatively new law driven by significant changes in the market, whether copyright law or patent law. All provide the creator of IP with a right to monopolize and commercialize the use of the underlying intangible asset on the condition that this asset becomes available to the public after a couple of years. The first Federal copyright law in the US was published in 1790 and provided the authors of copyrights "fourteen years from the time of recording the title thereof", with the ability to renew a copyright for an additional 14 years if the author survived. Amendments were made to the copyright law in 1909, allowing a total of 56 years of protection of published works, the initial 28 years, and the ability to renew for another 28 years. These two laws predate Disney's founding date, which was 1923. When doing the math, then all creations by Disney during the 1920s would have been lost in the 1980s, including the earliest Mickey Mouse character. Losing a key character that generates millions in revenue was not an easy pill to swallow by Disney, so in 1970, closer to the expiration deadline of the copyrights the Walt Disney Company invested its efforts in lobbying the US Congress to amend the law which had not been amended since 1909 to extend the expiration duration of copyrights. In 1976, the US Congress enacted the Copyright Act rendering the Disney company's lobbying efforts successful. The new copyright act allowed copyright works published to be protected for the life of the author plus 50 years if the copyright work is owned by an individual, or for 75 years from publication if the copyright work was owned by corporations. Disney lobbied Congress in the 1990s to extend the copyright expiration date and was successful at it. In 1998 the Copyright Term Extension Act of 1998 which is also referred to as the "Mickey Mouse Protection Act". The 1998 act further extended the rights to copyrights by 20 years for copyrights owned by individuals and by 45 years for copyrights owned by corporations. So, if an individual owns the copyright, the right will be for the life of the author plus 70 years while if a corporation owns the copyright the duration of protection would be 95 years from the date of publication or 120 years from the date of creation. Details on Public domain and copyright in the USA.
Trademark and Copyright History at Disney Corp:
Since its inception in the 1920s, Disney has created the world's most iconic characters, stories, and fantasies. The Walt Disney Company has long held a stringent copyright policy on its characters, preventing its iconic creations from being used in various types of media. Copyright for literary and artistic works generated by Disney and for branded promotional items. However, every year, new creative works become public and accessible for everyone to use, modify, and make profits when the company's copyright protection expires. Disney is at risk of slipping out the copyright of several characters in 2030-2035 as "Snow White", "Bambi", "Fantasia", and "Batman" ... But soon which character Disney will lose the copyright to?
Almost 95 years after his initial form, " Steamboat Willie" was established on October 1, 1928. Mickey Mouse's copyright is slated to expire at the end of 2023. This indicates that Mickey Mouse will become public property. Then, without violating Disney's copyright in that specific work, anybody in the United States is permitted to freely reproduce, modify, publish, publicly perform, and publicly exhibit the Steamboat Willie version of M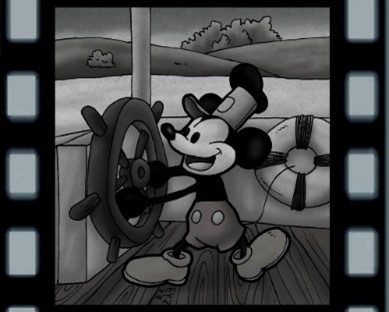 ickey Mouse. But that reportedly includes just the 'Steamboat Willie' version of the character.
The copyright of "Steamboat Willie' will come to an end, but the character will probably be bought to virtual life because Disney plans to connect the physical and digital worlds through the metaverse! What are you as an entrepreneur doing regarding the IP held by your company which is being sold online, and which will hopefully be selling on the metaverse as well?
If you don't know yet how to start selling on the metaverse you can read out this article, as well you can find new business opportunities in the metaverse.
Intellectual property strategy trademarks and how Disney is extending its IP rights.
Disney could lose the copyright to "Mickey Mouse" but just as much effort was spent on lobbying Congress in the past, Disney is putting as much effort to transform copyrights held and owned to hard IP such as trademarks and fame, which will disallow others from exploiting these creations. Disney has transformed many of its copyrights into trademarks, and 3D trademarks and some are deemed famous by many courts all over the world. As long as Disney maintain filing the required documentation, their trademarks will never expire.
The Disney company's key allegation in transforming the copyright to a trademark is that people immediately link the Steamboat Willie rendition of Mickey Mouse, to the Disney company showing end users the source, quality, and type of product or service they will receive. So technically and according to trademark law, Disney may be able to claim its right to Mickey Mouse Steamboat Willie as a trademark. This renders the right to the characters evergreen and forever renewable. Unlike copyrights, trademark rights allow users to renew their trademark indefinitely as long as the trademark is used in commerce.
Further readings on the history of trademarks and the ultimate guide for US trademarks.
Be aware that as an entrepreneur there are many ways to extend your brand, depending on the industry and type of business you operate. To do that, you have to focus on your intellectual property rights which will help you extend your brand all around the world. And by extending your brands, you will make huge profits!
Did your company follow any trademark strategy to protect the company's Intellectual Property rights? Do you have any examples of litigations you have worked on in intellectual property you would like to share?
How Startups use public domain copyrights fairly
As Disney is actively and aggressively working on transforming its rights to the copyright published to trademarks that people immediately associate with The Walt Disney Corp, any third party wishing to use the characters should be careful to ensure that these are not mistaken for those of Disney. It is a very fine line that is very costly to cross as trademark infringement can have exorbitant fines!

Winnie-the-Pooh copyright, fair use, and the public domain
For example, Winnie-the-Pooh, written by A.A. Milne in 1926, entered the public domain in 2022. Since then, a newcomer director has released the low-budget live-action horror movie "Winnie-the-Pooh: Blood and Honey," in which the chubby yellow bear develops a feral nature. The likelihood that an average consumer will assume that such a movie was produced by Disney is very low as it is a completely different storyline and characterization of the cute innocent bear which loves honey!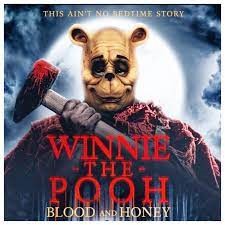 Winnie-the-Pooh has also appeared as "Winnie-the-Screwed" in Ryan Reynolds' mobile phone promo featuring a disgruntled Pooh bear moaning to Rabbit about his overpriced cell bill. This is not confusing, because Nobody with common sense would think that Disney is behind this ad.
Strategic use of public domain copyright by Startups:
If you are an SME considering using copyrights that have entered the public domain in your advertising, promotions, or even products according to the copyright law, you can use them. However, you should be careful when and if these copyrights were transformed into trademarks, whether registered trademarks or not. Famous trademarks are treated uniquely and, in many countries, do not have to be registered so long as a consumer links the work to the source, whether a corporation or an individual. So, keep in mind, you can NOT deceive the consumer into thinking they are buying a Disney product or a Disney service, but if no sort of deception is there, then copyright works that enter the public domain are there for a reason and can be used!
What Walt Disney Can Teach Every Entrepreneur?
As an entrepreneur, you must not be familiar with Walt Disney Few people only do. Walt Disney is the man behind the Magic Kingdom, not to mention the many animated films, countless feature films, and limitless products that bore his name. Walt Disney is famous for inventing one of the most recognizable trademarks in the world, "Disney". In the middle of the 20th century, Walt Disney was an inventor and entrepreneur. He began by sketching a rabbit and went on to create an empire worth many billions of dollars. But how did Disney and its sister brands become global? And how does Disney take a character and turns it to be a billion dollars brand? It is magic like Disney fairytales. NO! Disney works on protecting their brands, monitors; enforces, and exploits their intellectual property (IP) rights. Making intellectual property a priority can move your brand from scratch to a thousand of million dollars. Disney worked on an intellectual property strategy, but the protection itself is not enough you should enforce and monitor your rights and defend it against any kind of infringement and any unauthorized third-party use.
There are more than 100 active cases at the USPTO alone where Disney is enforcing its rights. There are other cases at different district courts covering trademark and copyright issues enforced by Disney:
Copyright works in the public domain over the next decade:
Early versions of Snow White, Fantasia, Bambi, Porky Pig, Donald Duck, King Kong, Batman, Superman, Popeye, and Flash Gordon will enter the public domain over the next at various points over the next decade, how these copyrights will be used fairly will be interesting to watch!
In conclusion, Mickey Mouse holds the distinction of being the first cartoon character to get a star on the Hollywood Walk of Fame. Its importance to Disney is evident from the efforts taken to lobby Congress in changing the statute of protection and in the use of the character on the logo, and multiple promotional works which tie the character to the Walt Disney Company. You should not be confused, not ALL the Mickey Mouse versions will enter the public domain, only the Steamboat Wiley Mickey Mouse version. If you are a CEO or entrepreneur and your company has to manage multiple IP rights and needs assistance with the management and strategic direction Easy Trademarks insights can provide you with key information which is helpful for your growth, continuity, and strength in the market.