OKHTEIN an Egyptian Brand by a strong Duo Sister Leader
23-05-10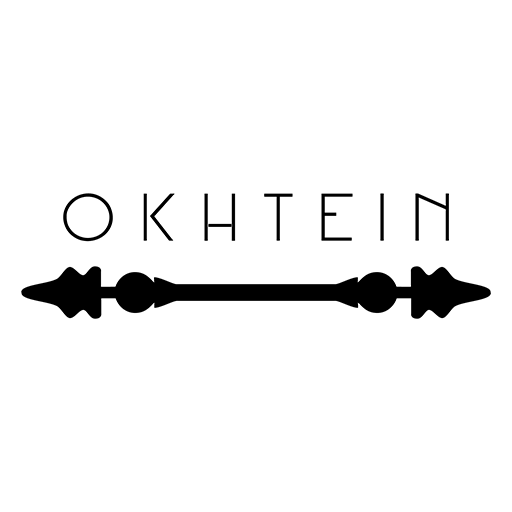 OKHTEIN is a trademark that blends traditional craftsmanship, modern art, and social impact
The Abdelraouf SISTERS, Aya, and Mounaz have made their mark in the fashion world by launching OKHTEIN, their revolutionary trademarked brand which they say represents who we are and how we've come to be where we are today. Their designs are categorized by their signature medieval motifs inspired by their heritage with a fresh modern edge creating masterfully crafted pieces favored by game changers in the social, fashion, art, and entertainment scene from Queen Rania n Jordan to Halle Berry, Gigi Hadid, Beyonce, and Kris Jenner.
Their goal? To create a new global fashion brand and revolutionize the fashion industry by creating a trademark that transforms traditional Egyptian metalwork and rekindled craftsmanship into high-end pieces of wearable art. While successful in business, their business has purposefully had a tremendous social impact by empowering and employing a large number of skilled men and women artisans who are essential to creation of the unique handmade pieces.
Creating the brand - How was the trademark born?
It all started with an idea in 2013 when the sisters graduated and started looking for artisans and raw materials to launch their fashion brand. In 2014, the two sisters which is the translation of the trademark Okhtein was launched, and this was one of their childhood dreams. Aya and Mounaz stated in an interview with the Grail Middle East that fashion has always been a passion they both share. As little kids, the sisters were always interested in sketching and designing their clothes, buying plain ones, and transforming them with their vision through patchwork and accessories. The Okhtein trademark was born in Egypt and first registered in 2017 at the Egyptian trademark office. The company quickly established itself as a brand leader with its trademark style of elegant, modern designs. Today, OKHTEIN is one of the most well-known brands in the Middle East and has a protected trademark in the UAE, EU, USA, and Egypt.
The leaders behind the successful brand
Aya and Mounaz Abdelraouf are the brand leaders of OKHTEIN. Their educational backgrounds are complementary and play a key role in their success, whereby Aya majored in communication and media arts with digital arts and design, while Mounaz's educational background is in art and marketing. Their styles are different but completely complement each other where Aya's style an edgy classic Mounaz is Boho chic, and the blend of these styles is their beloved OKHTEIN brand for luxury bags.
They have been through many challenges and have succeeded in making their brand a success. Through their journey, they have learned a lot about what it takes to be successful business owners and brand ambassadors. Here are the top tips the modest and inspiring leaders had to share publicly;
All criticism is constructive. Have an open mind to push your brand forward.
Stay calm throughout the entire experience so you can enjoy it and overcome any stress.
When presenting, share your story like you're speaking to a friend. Don't get intimidated.
Spread love and positivity
Keep it real.
Everything you do, do with love.
Surround yourself with people who will only lift you higher.
Establishing the trademark:
Just like all startups and businesses when they start, choosing the right trademark, name, and logo was not an easy task for the two sisters. They first started the trademark creation process by collating and combining names derived from their own. They then moved on to look for inspiration from established fashion brands such as Christian Dior, Givenchy, and Chanel but the dichotomy in the two sisters' aesthetic style and personalities was only translated and embodied when they chose OKHTEIN as their trademark and key brand. The name allows each sister to maintain her own identity while merging their styles, design, and ethos into one brand.
Why is Okhtein a strong trademark?
The word Okhtein is a dictionary word known by anyone who speaks Arabic, making it a recognizable and familiar brand
The word relates to sisterhood, a comforting homely place where people would love to remember
The word relates to camaraderie where good memories are made, created, and longed for
The word is synonymous with youth, growth, exploration, and fun!
The brand name created by the two sisters Aya and Mounaz Abdelraouf is very strong characteristics which has truly became a successful phenomenon. The sisters have successfully created a brand that empowers women and help them overcome challenges in their lives while feeling Unique confident and stylish.
The effort was made to protect their brand trademark
While the two sisters are approachable designers with unique brands, when it comes to business, they have proven their savviness. The sisters have registered their trademarks since 2017 when they won the Vogue awards. They are active in maintaining and enforcing their trademark rights in Egypt and all the countries they operate. Their business acumen supersedes others in the fashion world who wait for a legal incident to instigate protection. Their dedication to the brand to each other as founders and to their clients has spearheaded their trademark protection efforts in multiple countries around the world, therefore preventing the dilution of their brand and allowing their clients to be confident when purchasing their unique art pieces.
Brand challenges and how they overcome it
The challenges the Okhtein brand faces are synonymous with challenges faced by famous well-known fashion houses mainly relating to intellectual property protection. Trademark, design, copyright infringements, and counterfeiting are among the key pain points the Okhtein sisters face. While these are annoying to see and take down, knockoffs are usually a sign of a successful recognizable brand. Therefore, ensuring the brand is properly protected in a conclusive, cost-effective and coherent matter is key to ensuring these knockoffs and nuances are easily taken care of. The UAE, USA, and Egypt have strong intellectual property laws which protect designers and brand owners in case of infringement.
Trademark and brand innovation
The sisters are an embodiment of hard work and understanding of their Unique selling prop and their target audience which are two key ingredients for a successful brand and business. In addition to that, the Okhtein trademark and its visionary leaders are avid innovators in terms of design, production, business models, marketing, and reaching their consumers. The sisters recently started a campaign centered around the idea of creating ASMR sounds from their product in collaboration with Swarovski and DJ Shunus. Some of these have been revealed, and others are in the making. Who knows where they will go next, NFTs and downloadable bags are one direction the innovators can go to.
It is inspiring and heartwarming to see such a successful brand from Egypt make it to the international scene especially this brand represents craftsmanship, heritage, aesthetics, tradition, modernism, culture, and family everything Egypt stands for. We are expecting so much from these two sisters and will keep an eye out for their success trajectory.
easy trademarks
Empowering Innovation