Case: TWG TEA COMPANY PTE LTD VS MARIAGE FRÈRES, SOCIÉTÉ ANONYME
23-05-10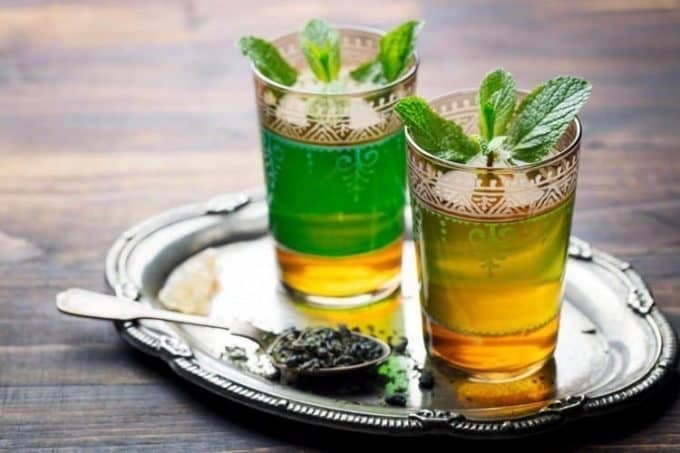 CASABLANCA!

Background:
Casablanca is a coastal city on the Atlantic Ocean Mid West Morocco. Casa Blanca, which translates to the white home, is a bridge between traditionalism and modernism and is a great city to visit when traveling to Morroco. While coastal, the proximity to the Sahara makes the temperature in Morocco high, therefore, tea is naturally a go-to drink that helps regulate their temperatures, but I don't see high end tea as a trademark of Morocco.
Moroccan mint tea is the local trademark. It is a traditional drink that is served multiple times a day and is considered an ever-flowing staple. What I find interesting about this case is having two high-end tea brands fighting on the use of Casablanca on tea products. While Casa is a very refined city, I do not make an association with high-end tea. I do make the association with fresh mint tea made locally authentically.
Trademark Opposition:
The trademark dispute started in 2013 after TWG filed a series of trademarks in black and white and color titled – "A Weekend in Casablanca Tea" covering goods in class 30.
MF opposed the trademark application, which was published in November 2013 based on;
Similarity with a prior registered mark Casablanca

Identical goods confuse the average consumer as to the source of goods

Prior use and notoriety – MF claims that the company has been using the trademark since 1984. The evidence submitted to support this claim was a Guide to Tea directory which was published by MF in French and referred to the Casablanca tea by MF.

Regular use of the mark; MF provided supporting documents and proof to show the consistent and regular use of the trademark Casablanca on tea, the 1984 booklet, then another booklet published in 1994, the art of Tea, then a pricelist and an online blog dated 2003, then a consecutive series of online support from 2003 till 2012.

MF tried to use fame locally and notoriety by stating the different high-end stores the tea is sold in within the UK.
TWG Response to trademark opposition:
TWG's mark is also famous and used locally as the company operates a store at Harrod;

the Weekend in Casablanca is one of a series of teas with a weekend in and has been used continuously by TWG since 2009.
Decision:
The UK IPO issued a decision pleasing both parties, MF more than TWG, whereby the UK IP office accepts the opposition on tea-related products in Class 30, therefore, the mark was NOT allowed to proceed to registration on the goods;

"Coffee, coffee-based beverages; tea, black tea [English tea], flavorings of tea,tea-based beverages, fruit flavoured tea (other than medicinal), fruit tea (other than for medical purposes), beverages with a tea base, Rooibos tea, herbal tea (other than for medicinal use), Chai tea, green tea, Japanese green tea, Oolong tea (Chinese tea), aromatic teas (other than for medicinal use), beverages made of tea, iced tea, tea bags (other than for medicinal use), tea extracts, tea essence; tea for infusions (other than for medicinal use) "
As for the remaining goods designated with TWG's application also included in Class 30 of the Nice Classification, the UK IPO accepted to proceed with the registration of the mark. The decision of granting the trademark and upholding the initial registration for the Casablanca wordmark was impressive from the UK IP Office.
Easy trademarks
Empowering Innovation